The right choice
for your well-being
We care for your health, and you should too. Embark on your wellness journey by browsing our selection of products and supplements.
Established in 1951, Luen Wah has been registered by the Health Sciences Authority of Singapore to distribute prescription medicine, market-leading non-prescription medicine, other health products, and medical devices for over 60 years.
Some of our most successful brands include Nin Jiom Pei Pa Koa, Takeda, Otsuka, Beiklin and Taiho, which were launched in the 1950s and 1960s.
Managed by pharmacists and other professionals, we remain committed to quality, reliability, and ethical conduct.
Our Products
We are selective, only representing reputable brands like Takeda Pharmaceutical, Nin Jiom Pei Pa Koa, Beiklin, Otsuka, Nichiban, SanteCare, Denk Pharma.
Our Certification, Our Customers
Audited and certified by the Health Sciences Authority of Singapore. We supply government/private hospitals, specialists and general practitioners, pharmacies, supermarkets, health and beauty retailers, Chinese druggists.
Body aching? Throat feeling
dry and sore

?
Get fast and effective relief from DANZEN tablet — the first choice for treatment of throat inflammation, pain and early stage cold or flu. Recommended by doctors since its launch in 1971, users passionately vouch for its effectiveness.
Sing

 your hearts out Soothe your throat
Nin Jiom Pei Pa Koa needs no introduction – the world renowned remedy through generations to nourish lungs, eliminate phlegm, and relieve cough, voice hoarseness, and voice loss.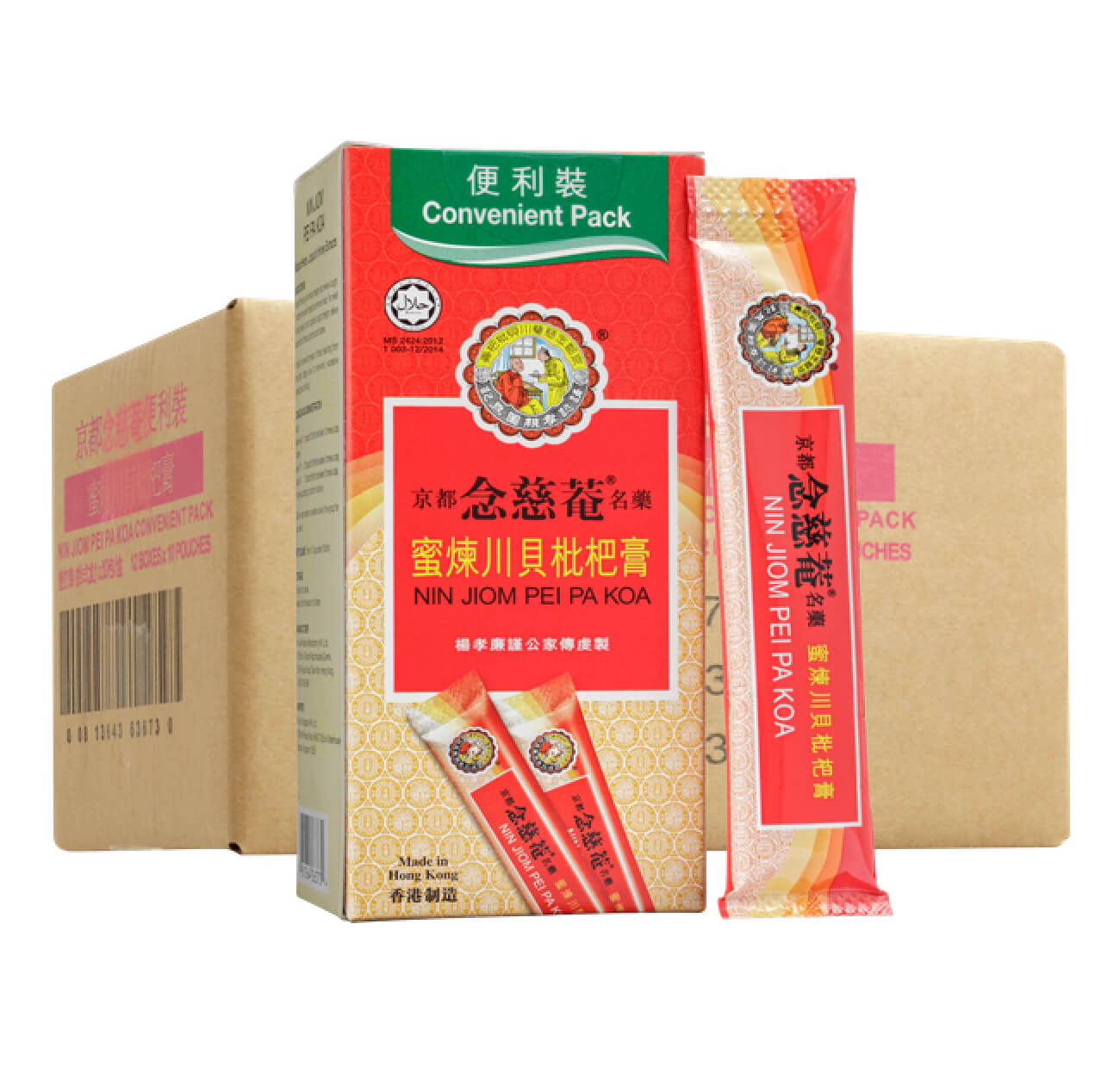 Standard 300ml/ 150ml/ 75ml
Blocked nose

 annoying you?
Just place 1 patch SanteCare BreatheEasy on your clothing at chest area. The patented technology releases natural essential oils in the patch and clears your blocked nose rapidly.
A fast, soothing solution for easy breathing
No skin contact, no skin irritation.
SanteCare
BreatheEasy Patch
Revitalise yourself with a multivitamin that contains a special blend of 24 high-potency vitamins and minerals.
The choice

for male vitality and performance
Beiklin Tongkat Ali is produced via stringent extraction techniques and then freeze dried to ensure 100% purity.
Each batch is tested in an accredited pharmaceutical laboratory in Singapore to ensure safety and quality.
Chinese herbal syrup Pei Pa Koa goes to Jason Mraz's rescue
Herbal Supplement Has Some New Yorkers Talking, Instead of Coughing
Soothe your throat and palate
Nim Jiom Pei Pa Koa: A trusted companion through the generations
We are selective, only representing reputable brands: